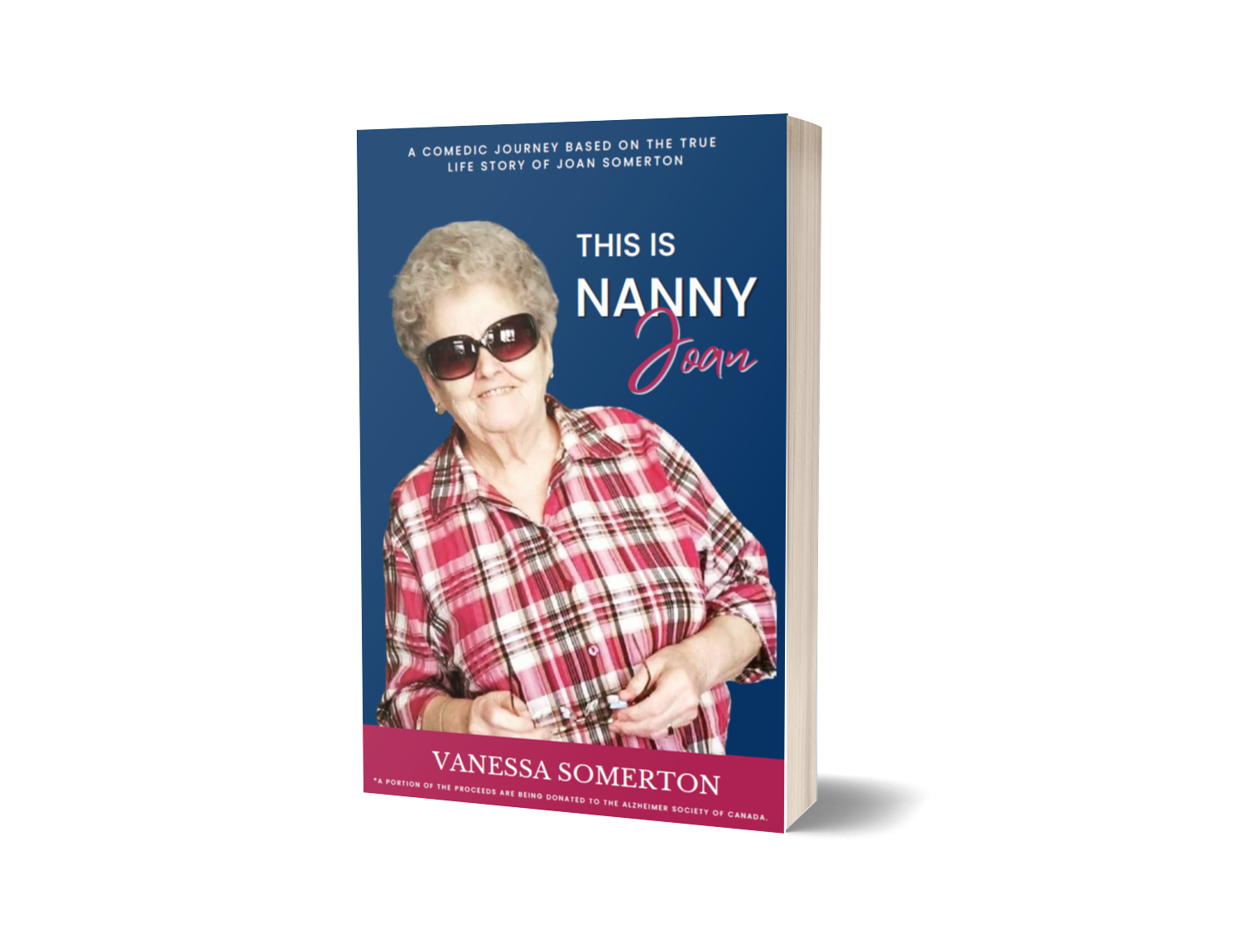 Based on the true story of Joan Somerton, born and raised in Newfoundland, Canada.
This hilarious, heartfelt tribute pieces together memories experienced through her granddaughter's eyes.
A candid adventure of a vibrant, resilient yet stubborn woman and her diagnosis of dementia.
Her crazy life antics leave her family questioning how anyone ever survived.
Alzheimer Society
I hope that with the donations received in Nanny Joan's name, we can close the gaps in areas of the greatest need. This will allow those with dementia and their families to live harmoniously.
We are incredibly grateful for your donations.
Subscribe to my newsletter
Get exclusive access to contests and giveaways delivered right to your inbox.